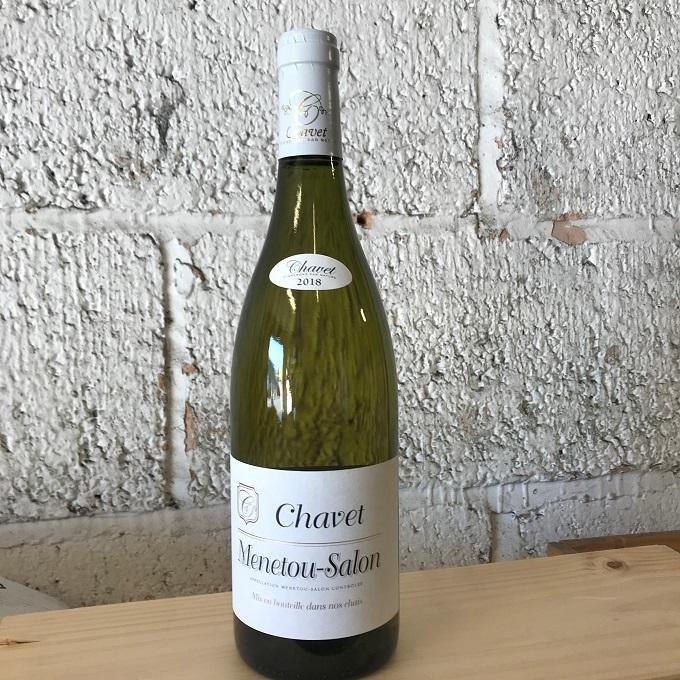 Menetou Salon Blanc 2020, Chavet et Fils
Original price
£19.05
-
Original price
£19.05
Zingy herbaceous white with classic greengage, gooseberry and blackcurrant leaf flavours. A real alternative to Sancerre. (13.0% abv) The wine is wonderful, with a mouthfilling gooseberry freshness and long lasting blackcurrant leaf aromas. It is produced by one of the leading growers in the area, Georges Chavet who grows grapes as well as ancient varieties of apples and pears on the family estate. His wines are some of the most sought after in the regions leading restaurants, always a good sign - if the locals want to drink it, it must be good. His red Menetou Salon made from Pinot Noir is well worth a detour too.
The quality of any wine starts in the vineyard, look after the vines and you are going to get quality fruit, which is after all the first stage of making good wine. The Chavets are rightly proud of their vineyards. The high levels of winemaking skill and a state of the art winery are further components in the equation that results in this well balanced and tasty wine.

Menetou Salon could be considered to be the forgotten kid brother of Sancerre, maybe not quite as bright or good looking but actually really a smart but quiet little achiever. It is made from the same grape variety as Sancerre, Sauvignon Blanc, in virtually the same location, the Loire valley but a few miles further west, and on the same chalk, flint and clay soils. The mystery is why it is not as well known. Perhaps it is because Sancerre is a pretty little hilltop town on one of the major north-south roads through France, maybe the publicity machine in Sancerre is better.
Drink Now
Aperitif, Salmon, Cold chicken
Dry
Light Bodied
Pale Green Gold
Sauvignon Blanc
Loire Valley, France
Domaine Chavet
2020
Contains Sulphites
?ÿ