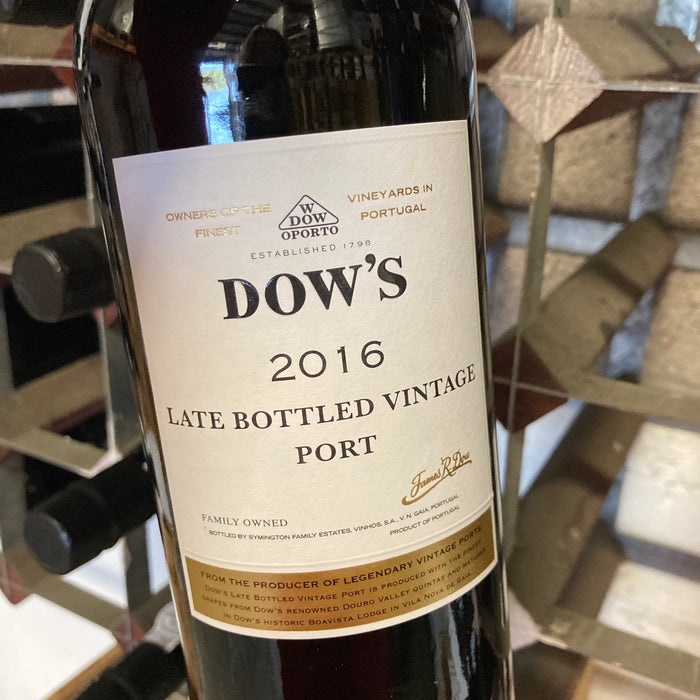 Dow's Late Bottled Vintage 2016
Original price
£26.60
-
Original price
£26.60
Today Dow is 100% owned and managed by the fourth generation of the Symington family. This continuity is unique amongst the historic British Port Companies, with no less than 7 members of the family involved in every aspect of the business from vineyard to cellar.
Peter, Paul, Johnny, Rupert, Dominic and Charles Symington can all be found at work in the lodges in Gaia or in the Douro vineyards any working day throughout the year. The seventh member of the family, Clare, works in London managing Vintage Port sales for the family. This is truly a family owned and run business.
Members of the fifth generation of Symingtons have already been involved in harvesting and vintage time work in order to learn the essence of great wine making. They, like their four previous generations have grown up among the vineyards and hills of the remote and beautiful Douro valley. The family's experience and knowledge of these vineyards is unsurpassed.
The result is evident in every bottle of Dow's Port produced by the Symington family.
Late Bottled Vintage (LBV) is a wine from a single year produced from grapes grown on some of Dow's finest vineyards.
Bottled between the 4th and 6th year after the harvest, this style of wine is ready for immediate consumption and should not require decanting.
Dow's LBV is a full rich Port with spicy ripe fruit flavours and an elegant aromatic nose. It is well rounded on the palate and has the traditional Dow's drier finish which makes it one of the finest LBV Ports available.
Digestif, Cheese
Sweet
Full Bodied
Dark Purple
Touriga Franca, Tinta Roriz, Touriga Nacional
Portugal
Dow's Port
2016
Contains Sulphites