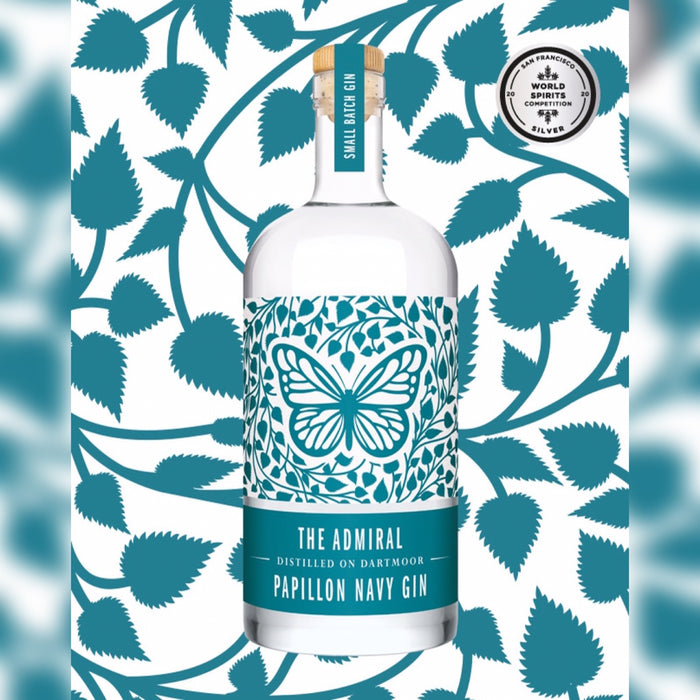 Half Bottle: The Admiral, Navy Strength Gin 57%, Papillon Gin Distillery
Original price
£23.00
-
Original price
£23.00
Distilled with 18 botanicals including Dartmoor flavours of fresh gorse flowers picked on the moor, rowan and hawthorn berries, nettles and navelwort.

Named for the Red Admiral butterfly, a regular garden visitor on Dartmoor that feeds on nettles.
Taste: Smooth, sophisticated flavour. Fresh lemon and lime peel and flesh give it a citrus start, nutmeg and cardamom give subtle spice notes, gorse and chamomile add a floral touch, and the nettles and navelwort provide a clean finish.
Serve: We would recommend a single measure, over ice, with a premium tonic water and a small slice of lemon or lime peel.
Salute the Admiral